A Sephora haul!! Hope you guys enjoy!!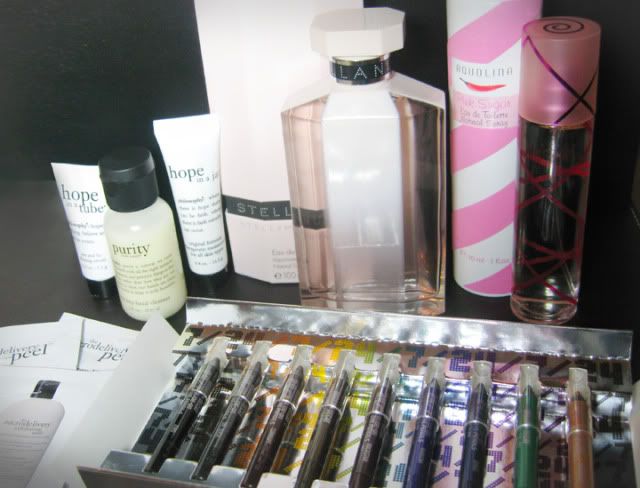 Stella/McCartaney - Stella Nude
Aquolina - Pink Sugar
Nars - Silent Night Eyeshadow
Urban Decay - Glide-on eye pencils Super Stash
Philosophy:
Purity - Facial cleanser
Microdelivery exfoliating wash - An exfoliant
Microdelivery Peel (Step 1 & 2) - AMAZING!!!
Hope in a tube - Eye and lip firming cream
Hope in a jar - Face moisturizer
Hope you guys enjoy!! n_n
Eyes: Nars Silant Night (lid), Mac Print (crease and outer v), Urban Decay Zero (lid liner & tightline), Eldorado (waterline and tear duct), & Maybeline Volume Express (mascara).
Lips: Beaute Lip glass
Face: Just cleaned with the purity, exfoliant, and peel from philosophy. Hope in a jar moisturizer, Maybelline SuperStay Foundation, Nars Laguna bronzer, Mac Dainty blush, & Mac Soft and Gentle (highlight).
--
All products mentioned in this video were not sent to me by any companies and I paid for them all with my own hard earned money. I am not getting paid or compensated by any of the brands mentioned for this video. I am not affiliated with any of the companies mentioned and as always, my reviews and comments in regards to the products are my honest opinion.